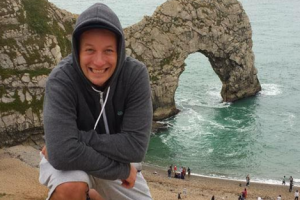 Part 1
There are many things wrong with British society, and I have never been afraid to speak of them to Czechs; I hope that then, if I claim something about Britain is really good, they will believe me rather than just suppose I am being "patriotic".
One of those good things, I always argue, is the British justice system. When I first heard the dreadful news of the murder of Czech citizen, Zdeněk Makar, in London last autumn, I tried to reassure my Czech friends that our police will get the killer, and he will face justice.
The police did their job. Raymond Sculley was very quickly arrested and charged with murder. It's usually a good sign, when an arrest and charges follow quickly. It suggests the police have received clear and damning evidence. In the meantime details had emerged of "Zed" in the press and social media. I quickly gained the impression of a hard-working and able young man who had gone to Britain to build a career and enrich his life experience, and was clearly succeeding. He had a group of friends there from the Central European countries, equally decent, and now horribly bereft. They organised a fund to ensure he could be returned home to lay to rest.