To: emb.prague@mzv.sk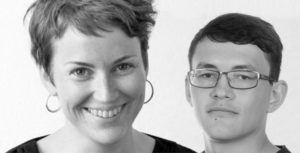 Dear Ambassador Weiss,
I write to register my deep concern about Slovak police behaviour towards Ms Holcová. I write as a British national permanently resident in Prague; as a volunteer I run
a website
which enables Freedom of Information requests, and I know Ms Holcová as someone who values our site as an enabler of good investigative journalism. I refer you to
this OCCRP news report
of what happened to Ms Holcova. If you wish to point to any factual inaccuacies, I am sure I and the rest of the watching world will be ready to hear of them. Otherwise my questions to you are as follows:
1. In what way was this encounter between Ms Holcová and the police compatible with police procedural norms in a mature European democracy?
2. Do you understand that the incident as reported suggests to the world that the Slovak police are not actually seriously seeking the murderer, and that this in turn implies that the Slovak State does not want the murderer to be apprehended?
3. Has Ms Holcová received her phone back yet? What have the police done with the data they will have taken from it? And to what legitimate purpose?
I look forward to your reply. Please note that I have posted the text of my mail to my blog page, and would expect to post your reply there too.
Kind regards
Richard Hunt